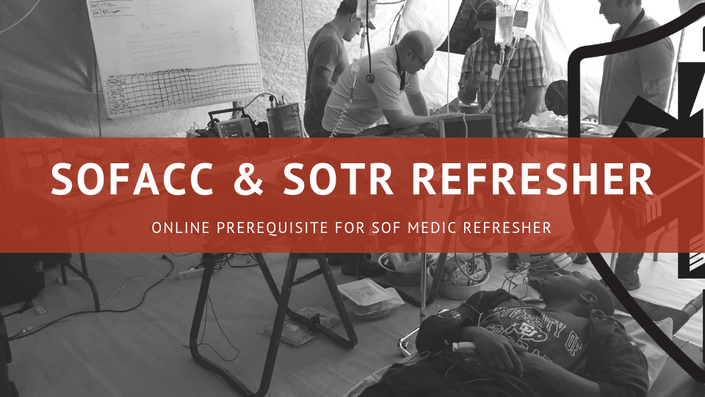 PRIVATE COURSE - SOFACC and SOTR Refresher
SOF Medicine Refresher Course (No CEU Assigned)
Tactical Medical Practitioner (TMP) is one of the most comprehensive Tactical EMS training programs for any EMT or Paramedic, who operates on a tactical team. With the current and emerging threats that face law enforcement today, integration of skilled medical support is critical to mission success. TMP teaches everything from pre-mission planning and medical threat assessment to providing care in austere or high threat environments.
Students will learn the many differences of providing care in a tactical setting. Whether its assessing a sprained ankle or treating a critically injured patient, students leave understanding how to provide care as a member of an integrated tactical team. Students should expect to be challenged mentally and physically. Students will receive the Tactical Emergency Casualty Care certification and be prepared to take the Tactical Paramedic Certification exam by the Board of Critical Care Transport Paramedic Certification. This Course is CAPCE Accredited and will satisfy a majority of hours required to re-certify EMT and Paramedic.
Your Instructor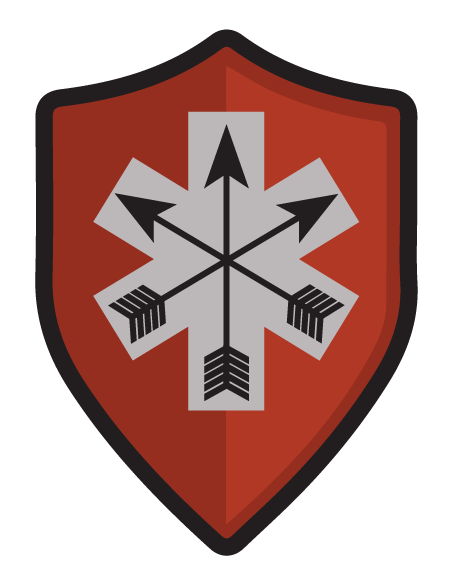 SOARescue prides itself on providing world class training and equipment to providers of tactical medicine nationwide. The dynamic environment that first responders operate in, requires tools and knowledge to match the changes. SOARescue employs subject matter experienced educators and equipment solution experts. Our staff all currently function in the role, or specialty they represent. This ensures that the education receive is relevant, and in line with current best practices. Our staff comes from all facets of public safety and the military. Our team is composed of a variety of specialists, from field level operators, to Physicians, chiefs and other administrative professionals. This offers a well rounded view to the content we deliver.

You. More Prepared Than Ever
Course Curriculum
Administrative
Available in days
days after you enroll
Introduction
Available in days
days after you enroll
Frequently Asked Questions
How Is The Course Laid Out?
1. 32 Hour Online Prerequisite for the Course Opens (30 days prior to course start) 2. 50 Hour In-Residence is broken into 2 sections but is fluid through 1 week. -Mon through Weds 0800-1800 -Thursday 0800-2359 -Friday 0800-1700
How long do I have access to the course?
You will be able to access the course 30 days before the start of the course and until 30 days after the course.
Who Is TMP Meant For?
From the New to the Advanced Tactical Provider (Local, State, Federal), you will benefit from attending the course. We have had a range of students from medics just accepted to a tactical team to seasoned SOF medics and physicians. We seek to offer something that everyone can learn from.